Subscribe
Be the first to know about our latest Homes, learn interior design tips and a whole lot more!
*Don't worry, we hate spam too! We promise not to share your email with anyone.
Interior Designer
We are so lucky to have Marybeth's style added to our homes.  She helps each Liberty Home come to life with color, furniture, and custom decor.  You will feel at home the minute you walk in the door of a home with Marybeth's design touch!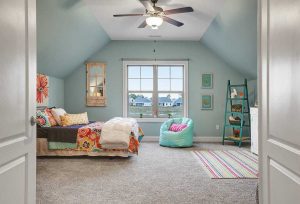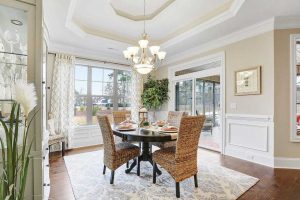 Marybeth is another Liberty employee from the Northeast.  Originally from Long Island, she is completely self taught as an interior designer and event planner.  She started in this industry when her daughters were just toddlers.  Marybeth and her husband, Rich, now life on Topsail Island with Miya, their lovable rescue boxer.  Her favorite title these days is "Gam" to her precious grandchildren Jack, Henry, and Chloe!
A note from Marybeth:
"As Interior Designer for Liberty Homes, I am proud and very grateful to be part of a team which strives to make building a new home the most enjoyable experience possible.  For the past 10 years, I have been fortunate to work with people who are building a house of their dreams.  It can be a daunting task for some buyers.  My number one goal is to help ease the process beginning with selections from the lovely features Liberty Homes offers, to a new color palette with paint, carpet, and tile.   If needed, I'm happy to assist through the finished product with new furnishings or well-loved pieces brought from 'home'.  Nothing is more gratifying than having a buyer tell me how relaxed and confident they are with the help we have given them through this process.  Best of all, we have FUN too!!!  Marybeth says she has the best job in the world!"