Even though 2019 just started, it has already been a year of growth for Liberty Homes and Building! Our goal is to update, expand, and do everything possible to serve YOU better.
The first big step in this growth process is our development of a new website.  We have updated and modernized the look, while still keeping the ease and simplicity of our old site.  We want you to be able to find homes and floor plans that fit all of your needs.  Liberty has so many gorgeous homes to choose from and we know how important it is to find a home that is perfect for your family.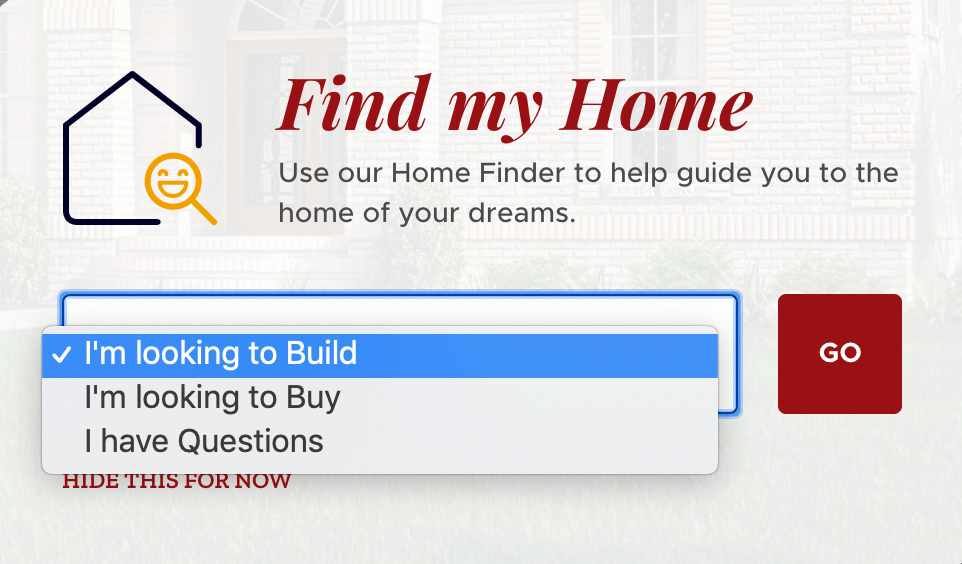 If you aren't sure where to begin, our home page selector is here to help!  If you are interested in building a home, buying a home, or just getting in touch with us, this feature will take you where you need to go.
If you are already familiar with Liberty Homes, you can use the selector in the top menu bar to go straight to a floor plan or home you would like to view.
On the Floor Plans page and Homes page, you will find a selector that will help you narrow down and organize the homes to fit your needs.
Narrow your search by the home size or your budget, then use the sort button to organize homes by their name or addition date.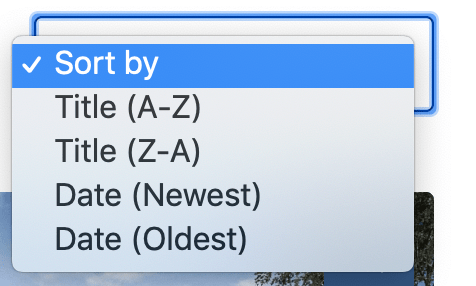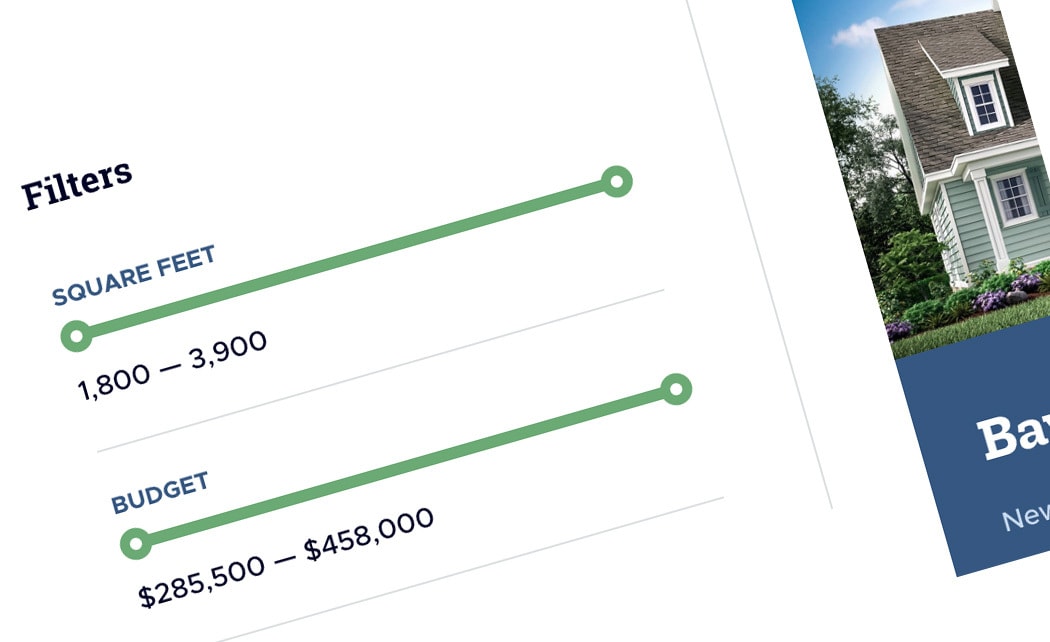 After you have found a home you love, you can use these icons to download, share, and save your favorites.  Each icon will be explained in more detail below.
Every home has a floor plan image or Interactive Floor Plan to explore.  Some homes also have 3D Matterport Walkthrough which allows you to virtually tour a home from the comfort of your couch.  If this option is available, just click between the "Floor Plan" and "3D Walkthrough" selectors to view the home in each unique way.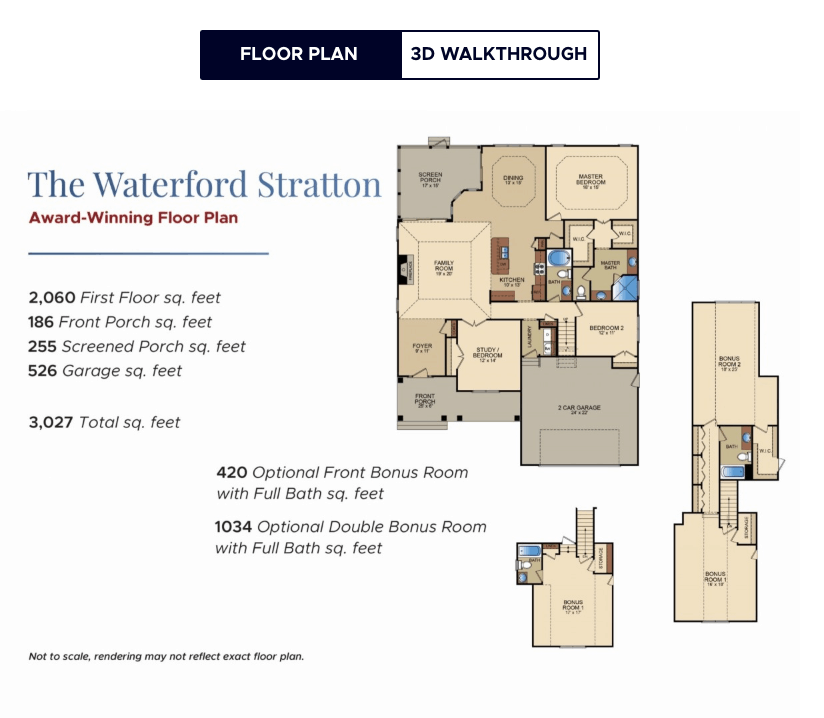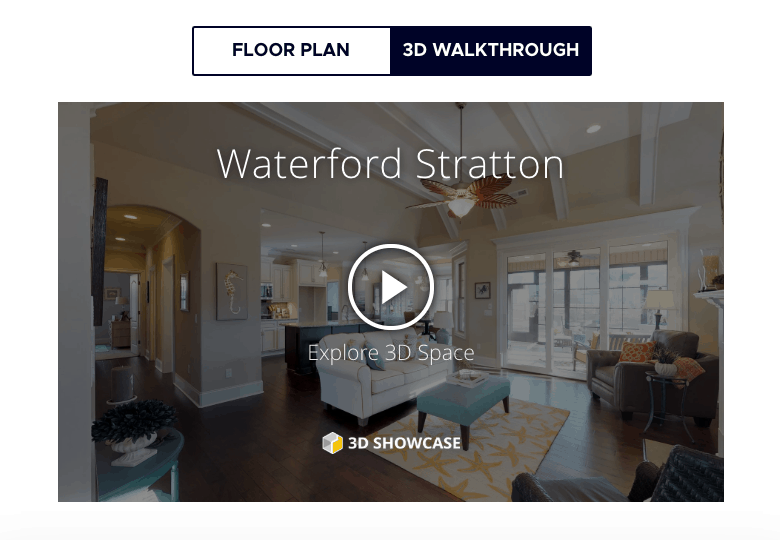 We now have high resolution photos and quality 3D digital images to showcase our various floor plans.  All of our floor plans include an updated cut sheet that can be downloaded and explored!

Use this icon on each home or floor plan to download and print your own copies of the cut sheets you want to explore further.
One of the most exciting things coming soon to Liberty Homes is our addition of new homes and floor plans!  We have updated some of our most loved floor plans like the Biscayne and the Palmetto.  We have also honed our skills and style to bring you amazing new plans like the Copperwynd and the Prescott.

Use this icon to share your favorite home or floor plan on social media with your family and friends.
Save Your Favorite Floor Plans and Homes


When you see a home or floor plan you like, click the heart/home icon on that page.
When you are ready to view your favorites, just click on the little file drawer icon in the top menu bar.  You can use this section of the site to view all of your favorite homes and floor plans in one place.  This can help you review and compare the homes you may want to buy or build in the future.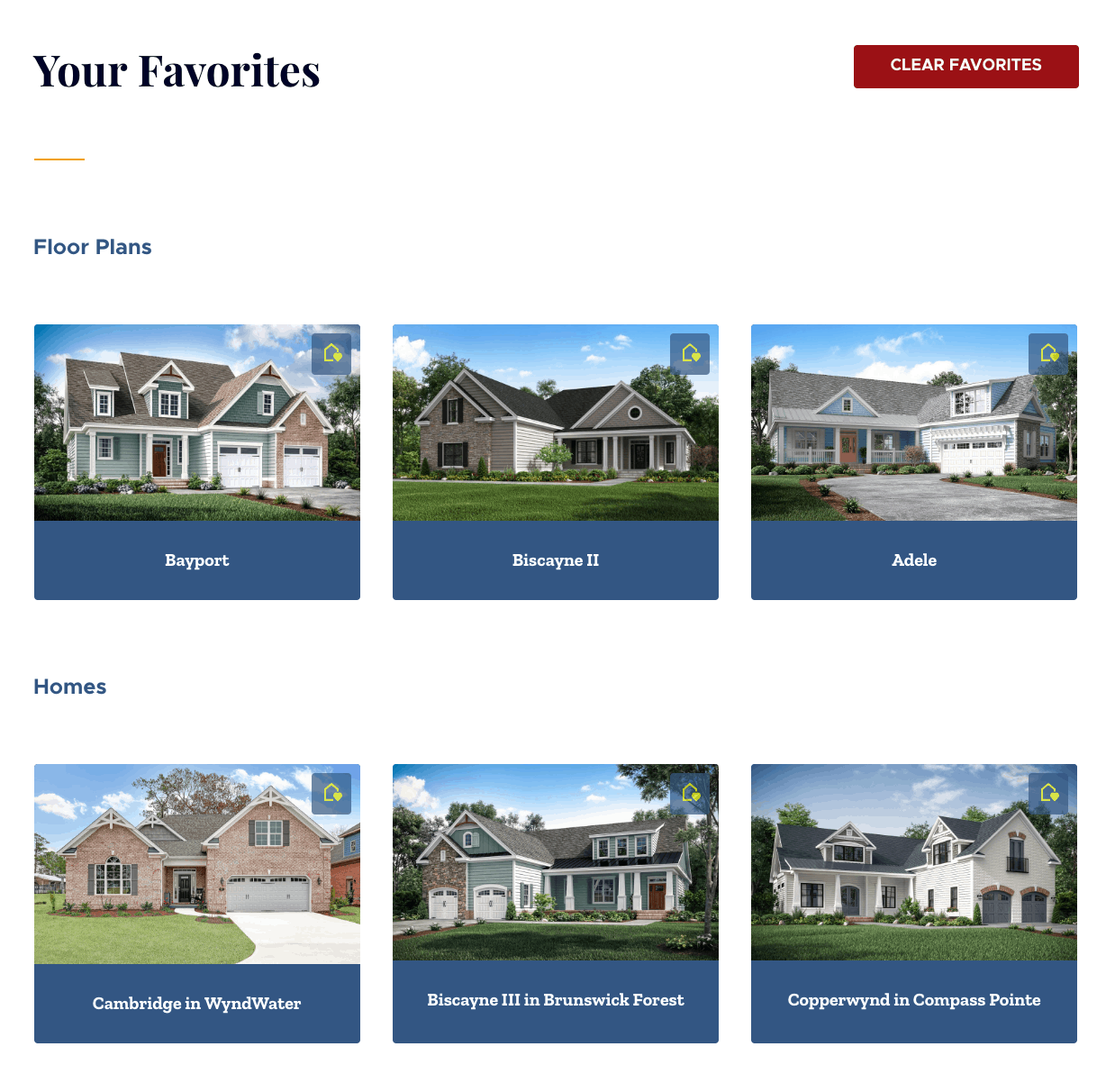 Exploring our new website is just the beginning. We would love the opportunity to get to know each other better.  Sign up for our Newsletter to be the first to know about our most recent home builds, events, and even discounted home prices!  To ask us questions or give us the opportunity to meet you, contact us any time.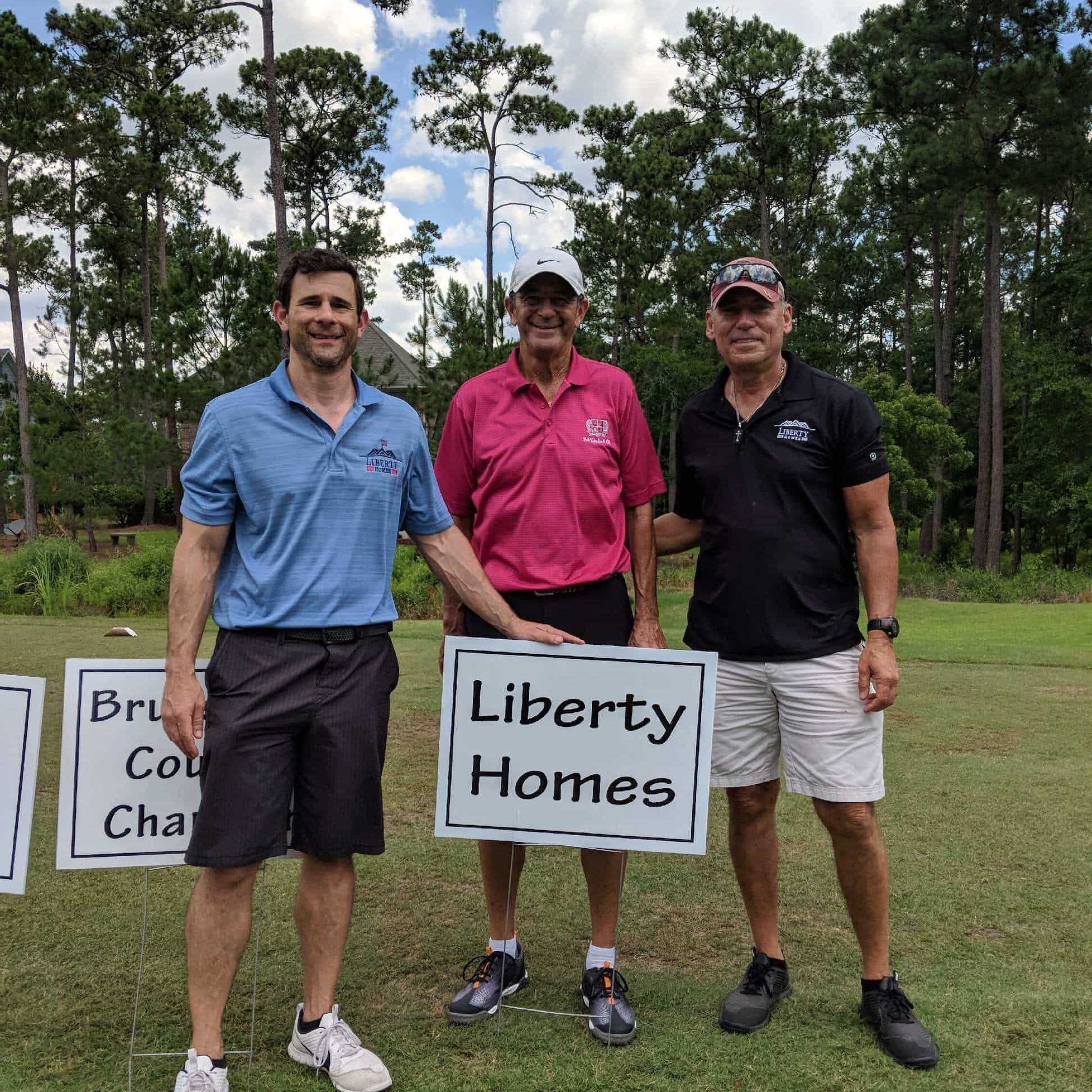 Even amongst all of these changes, a few things will never change: