We build in only the
finest neighborhoods
Build ityour wayon your lot.
Schedule a
Consultation Today!
Compass Pointe
Leland, NC

School District
New Hanover County
About the Community
Compass Pointe is a gated, resort-style community with 2,200 acres of natural beauty, quality-built homes, and amenities carefully placed throughout. With easy access to several surrounding beaches, Compass Pointe is only 10-minutes to the immense culture of historic downtown Wilmington, NC. Our perfect location and Island-inspired amenities create a lifestyle that makes every day feel like a vacation.
Brunswick Forest
Leland, NC

School District
Brunswick County
About the Community
Just 10 minutes from historic downtown Wilmington, NC, and within 30 minutes of pristine beaches—yet set apart on 4,500 heavily wooded acres containing parks, nature trails and creeks. It includes a wealth of amenities in place for residents to enjoy today, such as a top-rated golf course and some of the most diverse real estate offerings in eastern North Carolina. This coastal North Carolina community has something for everyone - whether you're looking to get in on the action or get away from it all. There's also a vibrant town center that offers convenient shopping, dining and access to medical and other important services.
Carolina Colours
New Bern, NC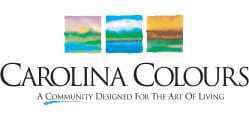 School District
Craven County
About the Community
Nestled in the charming and quaint town of New Bern, NC, Carolina Colours provides a warm and relaxing retreat amidst nearby golf, shopping, parks and lakes. Set within a natural, rolling and wooded site, augmented with creeks, ponds, lakes and forests, little had to be artificially created. Carolina Colours is only a few minutes to the Neuse and Trent rivers, about 30 miles from the Atlantic Ocean, and a 10 minute drive to the 300 year old historic downtown of New Bern NC. Carolina Colours is the perfect community for raising families, seasonal escapes and active retirement living.
Palmetto Creek of the Carolinas
Bolivia, NC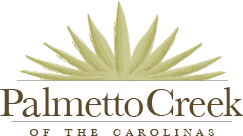 About the Community
Palmetto Creek is an established community with all amenities in place! We offer luxury homes and the best deal in the Southport, NC area—guaranteed! Tennis Courts, Lovely ponds, pocket parks, small lakes, kayak & canoe launch, an outdoor pavilion, and much more!
Magnolia Greens
Leland, NC

About the Community
The first community to embrace Leland, NC as home was Magnolia Greens back in the late 1990s. The location to downtown Wilmington was so appealing that the old story of "build it and they will come" certainly held true for Magnolia Greens. Residents enjoy a laid back lifestyle but, are surrounded with all the conveniences of a small city. At the center of the excitement is the beautiful Championship 27 holes of golf that wind throughout the community.
St. James Plantation
Southport, NC

About the Community
In 1991, award-winning St. James Plantation officially opened, and is now home to more than 4,500 property owners on 6,000 acres of breathtaking coastal landscape. It was always about creating a place that was exciting but calming, a place where your family couldn't wait to get to, a place that was awe-inspiring. But mostly St. James was just meant to be 'home'.
Waterford of the Carolinas
Leland, NC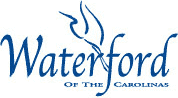 School District
Brunswick County
About the Community
Waterford is a lovely planned community located in Southeastern North Carolina on the north end of Brunswick County and within10 minutes drive of Downtown Wilmington, NC. We have 19 smaller neighborhoods, each protected by a privacy gate with all neighborhoods connected by a series of recreational pathways, bridges, and streets to allow residents to walk and bike throughout the community and visit Osprey Lake. In addition, a series of waterways and canals let residents kayak or canoe from one area to another.